Faravelli Nutra Division to exhibit at SupplySide West
EPO s.r.l and Naturalea will join Faravelli in Las Vegas on 17-18 October 2019
Faravelli Nutra Division will soon exhibit at SupplySide West (SSW), to be held in Las Vegas on 17-18 October, together with EPO s.r.l and Naturalea.
EPO is an Italian company, which specialises in botanical extracts obtained from about 300 species. Certified according to the most stringent international standards, EPO also offers a range of DNA certified botanical extracts.
Naturalea joined Faravelli's supplier's family very recently. Naturalea is a Swiss company specialising in the development of natural active ingredients (botanical extracts).
The extracts that will be presented at SSW are:
Noomato: an innovative nootropic extract from a special non-GM cultivar of the common tomato plant (Solanum lycopersicum), with clinically tested functions. Noomato helps support cognitive function (even under great stress and exercise) and mental sharpness during exercise.
Guardenia: a new extract from Gardenia fruits that contains the smallest molecule of carotenoid available, particularly useful for eye protection.
Hibex: an extract obtained out of a specific cultivar of Hibiscus sabdariffa, a source of healthy anthocyanins and a gorgeous natural red colourant, traditionally used to treat high blood pressure, liver disorders and urinary tract disorders.
Ooolong: from aged Oolong Tea leaves (Camellia sinensis), a great metabolism booster.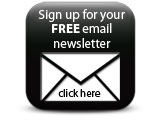 Discover Faravelli, EPO and Naturalea at SSW19, Las Vegas, booth 6965.
Featured Companies