Faravelli Nutra Division to give special focus to 'made in Italy' products at SSW 2018
The company has been collaborating with some major international producers, among them EPO (herbal extracts), Italgelatine (collagen) and Fraupharma (phosphatidylserine), to name but a few
This year at SupplySide West 2018, Faravelli Nutra Division will give special focus to 'made in Italy' products from cutting-edge companies, like EPO, that add value to continuous R&D activities. EPO will present its range of DNA Certified botanical extracts at the expo.
EPO is an Italian family owned company working at the intersection of tradition and modernity. It is built on specialised knowledge of the plants of the Mediterranean region and their properties. Since its foundation in 1933, EPO has combined this knowledge with research into the active constituents of the plants.
EPO works with all parts of the plants, from the roots to the leaves, and the bark to the flowers. The drying, extraction, atomisation and concentration of the plant parts benefit from employees' familiarity with GMP protocols and years of experience.
Water and ethanol are the only solvents used in the extraction process. EPO limits itself to these solvents for environmental and human health reasons. This limited palette of solvents is supported by a production process that enables real-time control of parameters. EPO adopted this way of working to increase the quality of its herbal extracts, respect the integrity of the phytocomplex and standardise the drug-extract ratio.
EPO was the first company in Europe to launch a line of DNA certified extracts and supply chains supported by DNA barcoding deliver herbal products with the purity and quality consumers demand.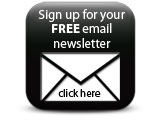 Visit booth 5474 to discover more about Faravelli and EPO DNA certified extracts.
Featured Companies