Faravelli: Route to Supply Side West
The nutra division of the company will exhibit at the dietary supplement, beverage, functional food, personal care and sports nutrition industries show in Las Vegas, US
Faravelli Nutra Division will exhibit at SupplySide West (SSW), in Las Vegas 8-9 November and Faravelli is ready to welcome you to BOOTH 5474.
The Expo is a great showcase for Faravelli nutraceutical ingredients and solutions.
The company has been collaborating with some major international producers, among them EPO (herbal extracts), Italgelatine (collagen) and Fraupharma (phosphatidylserine), to name but a few.
Visit booth 5474 to discover more about what Faravelli has to offer.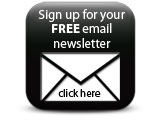 Faravelli, the Best ingredients for a better life.
Featured Companies