Faravelli announces partnership with EPO
Plant extracts
Faravelli Inc is pleased to announce the start of the partnership with EPO, an Italian manufacturer of medical and aromatic plant extracts.
The company was created in 1933. Since then it has continued in the forefront of a sector in constant evolution and expansion, granting that their products set a high quality standard with the maximum safety in their use.
A dynamic and efficient service, in combination with the high technical level of their products, make EPO a reference point in the botanical extracts sector worldwide.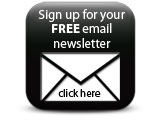 Now EPO's products are available in the USA, as Faravelli Inc is EPO's herbal extracts official distributor in North America.
Featured Companies