Faravelli starts a new collaboration in Italy and Spain
ABR is an Italian green mindset company which utilises new sustainable industrial processes to get the most out of smart plant cell cultures
Faravelli's Nutra Division has announced a new collaboration with ABR - Active Botanicals Research
Inspired by nature, driven by technology
ABR is an Italian green mindset company founded in 2009 which was able to ideate new sustainable industrial processes to get the most out of smart plant cell cultures, respecting and preserving the environment, a cutting-edge technology designed for the production of highly pure and active novel ingredients.
Natural plant cell culture is the election technology to extract organic molecules with standardised profiles in a fully controlled environment where the advantages become a must:
No impoverishment of the soil and forests
Reduction in the use of hydric resources
Unlimited availability of ingredients
No influence on seasonality
Free from pollutants, fertilisers, pesticides and aflatoxins
ABR focused its efforts in the continuous research of natural molecules for Nutraceutical and Nutricosmetic B2B markets.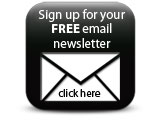 Faravelli will distribute ABR's botanical extracts in Italy and Spain.
Featured Companies
See also