Faravelli to exhibit the best ingredients for a tasty life at IFT19
A line of acidifiers, emulsifiers, preservatives, antimicrobials, humectants, sweeteners, hydrocolloids, fibers and sugar replacers, antioxidants and vitamins will be showcased
This year, Faravelli will be exhibiting at IFT19, which will run from 2-5 June in New Orleans.
Taking advantage of more than 90 years of international expertise – following the inception of the company in Italy in 1926 – Faravelli has served the North American market since 2014.
The US team of Faravelli Food Division has prepared a comprehensive list of the best ingredients for a tasty life, including a line of acidifiers, emulsifiers, preservatives, antimicrobials, humectants, sweeteners, hydrocolloids, fibers and sugar replacers, antioxidants and vitamins to meet food operators' expectations in terms of taste, yield, texture, appearance, consistency, safety, label, shelf-life.
To learn more about Faravelli and its product line for the food industry, meet the team in New Orleans at IFT19, booth 201.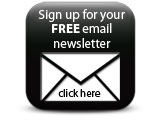 Featured Companies