Fat replacer gets the green light in desserts
As the desserts sector continues its uninterrupted year-on-year growth, clean label specialist Ulrick & Short's latest addition to its delyte range is set to aid dessert manufacturers in the fight against fat
No longer do they have to choose between health and indulgence.
Delyte 9 is particularly effective for dairy based sweet goods such as custards and creams.
What distinguishes delyte 9 from other fat replacers is that along with decreasing fat content, it also increases indulgence, giving products a luxury feel.
Moreover, delyte 9 is shear and heat stable, making it suitable for all factory processes — it is also entirely clean label, non-GM and allergen free.
The tapioca-based product boasts the ability to reduce all fat types and milk solids by up to 50%, allowing manufacturers to make front of pack fat reduction claims and making the traffic light declaration easier on the eye.
Moreover, as delyte 9 acts as a replacement for dairy, it promises to mitigate against recent increases and fluctuations of butter and cream pricing.
Ulrick & Short's R&D manager, Danielle Schroeter, added: "Delyte 9 is truly a catch-all product — improving texture, simplifying declarations, and has been scientifically proven to enhance luxury mouthfeel with tribology testing."
"Having already achieved significant fat reductions in sweet applications such as custard with little to no effect on texture or flavour, we've found that delyte 9 is very versatile and we have achieved similarly good results in frostings, fillings and other sweet baked goods."
"In 2015, Brits sat down more than 1.5 billion times to sweet baked goods or desserts, and this is only growing every year."
"With the simultaneous rise in demand for lower fat and sugar, manufacturers need a way of reconciling this, and delyte 9 is the answer. The reduction is such that the all-important traffic light is more favourable, thus making this the ideal product to meet nutritional targets and also for all-round label simplification."
Ulrick & Short is the leading British-owned starch specialist, supplying household name food manufacturers across the world with clean label and naturally gluten-free, non-GM ingredients, and innovating across a diverse range of food industry sectors including bakery meat, dairy, soups, and sauces.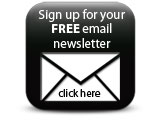 The company has a team of dedicated sector specialists and food technologists based in the UK to provide comprehensive on-site technical support to help customers maximise value and product development.
Companies