FiE 2017 GELITA exhibits SMART TECHNOLOGY
At this year's Food ingredients Europe (FiE), GELITA is focusing on two smart technological solutions based on collagenous proteins
The manufacturer of gelatine and collagen peptides will highlight the various benefits of its novel Fast Forward Process and Particle Engineering — both of which belong to the company's SMART TECHNOLOGY portfolio.
The new Fast Forward Process demonstrates the power of cross-business development and revolutionises gelatine gummy production.
The novel solution comprises an innovative gummy formulation from GELITA, an innovative cooking process developed by Hänsel Processing and a new depositing line from WDS (Winkler und Dünnebier Süßwarenmaschinen).
The starch-free production method uses reusable silicon moulds instead of traditional starch trays, creating significant added value for customers by shortening the gelatine gummy manufacturing time from two days to just one hour, lowering costs and providing a cleaner working environment.
Furthermore, GELITA has turned its established range of collagen peptides into enhanced ingredients with additional benefits.
Both Collagen Peptides ST and HST exhibit improved process performance, namely less dust during handling, fewer clumping issues during dissolution, improved wettability and higher bulk densities.
The HST version even offers the best of two worlds: Bioactive Collagen Peptides with gelling power. For the customer, this means improved production, optimised machinability and the ability to develop new and exciting products.
GELITA's technical, nutritional and market experts will be at the booth to inform visitors about the company's SMART TECHNOLOGY solutions.
In a presentation on Wednesday 29 November, 12:00 noon at the Supplier Solution Sessions, GELITA will uncover in-depth insights into the new Fast Forward Process.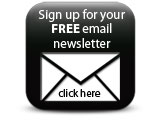 GELITA presents innovative ingredient and processing solutions at FiE Hall 8, Booth C51.
Companies