FiE 2017 OlbrichtArom exhibits new realms of flavour
In close cooperation with its customers, OlbrichtArom creates new realms of flavour for baked goods, sweets, dairy products and deli foods
At Food Ingredients Europe (FiE) 2017 the company will present a number of new fruity, sweet and savoury flavourings and natural citrus peel pastes.
All flavourings and peel pastes are initially tested at the Technology Centre of the parent company, the Stern-Wywiol Gruppe in Hamburg, in laboratories covering an area of 3000 m2.
In the flavour laboratory, the specialists from OlbrichtArom develop the different compositions for a wide spectrum of applications.
These are then subjected to sensory analyses, for which the sensory laboratory offers optimum testing conditions for reliable individual results with its modern testing booths.
OlbrichtArom adjusts all flavourings individually to the specific requirements of the end product — from the manufacturing process through transportation and storage to the best before date.
The product development team is constantly creating new flavours that enable the end product to stand out from its competitors.
Moreover, customers benefit from the network of cooperation between all the companies in the group and the wide range of applications research it offers. The latter includes the relevant applications technology for bakery and dairy products, deli foods and meat products, and also laboratories for flavourings, enzymes and micronutrients.
With the aid of modern technology and different pilot plants, OlbrichtArom is able to test new products under industrial conditions — for example with stress tests in the UHT unit or in baking trials.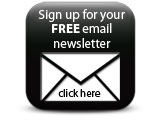 Visit OlbrichtArom at FIE 2017 on Stand 08.0C61 at the Frankfurt exhibition site.
Companies