First-ever national study of dietary interventions to treat Crohn's disease receives funding
Patient-Centered Outcomes Research Institute awards CCFA US$2.5m to study diet as a tool to manage Crohn's disease symptoms
For the first time, dietary intervention will be the focus of a major national research study of patients with Crohn's disease.
The Crohn's & Colitis Foundation of America (CCFA) was awarded US$2.5mn from the Patient-Centered Outcomes Research Institute (PCORI) to study the effectiveness of the specific carbohydrate diet and Mediterranean-style diet to induce remission in patients with Crohn's disease. A patient-generated research question posed through CCFA's patient-powered research network (PPRN), CCFA Partners, served as motivation for this study concept.
For patients living with inflammatory bowel diseases (IBD), diet can be a difficult area to navigate. IBD is not caused by eating any one particular food, but certain foods may aggravate symptoms in some patients. There have been few well-designed clinical trials aimed at guiding dietary modifications to help manage symptoms and inflammation in patients with IBD.
A major focus of CCFA's PPRN is to develop a community of IBD citizen scientists partnering with investigators to develop and prioritise research ideas based on their own experiences and observations living with IBD. CCFA Partners has developed a web-based research prioritization process whereby patient members can propose research topics to be answered by the network, and comment and/or vote on the research topics proposed by other patients.
'There is little scientific evidence to guide patients with Crohn's on how they should modify their diet. Because of this, patients and their physicians face substantial uncertainty about the best diet for Crohn's,' said Dr Lewis, professor of medicine and senior scholar in the Center for Clinical Epidemiology and Biostatistics at the Perelman School of Medicine at the University of Pennsylvania, and primary investigator for this study. 'This study will open the door to more holistic treatment of Crohn's disease and provide high quality data and guidance for incorporating diet modifications into the treatment of IBD.'
The study seeks to compare the effectiveness of the specific carbohydrate diet and a Mediterranean-style diet in inducing symptomatic and clinical remission and in reducing the mucosal inflammation in patients with active Crohn's disease.
Patients will enrol in the clinical trial at local clinical sites and will be randomly assigned to one of the diets. Meals will be provided at no cost for 6 weeks through a meal delivery service, Real Food Works, and patients will have the opportunity to continue purchasing meals afterward. Patient-reported outcomes will be used to assess disease activity on a weekly basis using the CCFA Partners infrastructure. Disease activity will also be assessed by the treating physician before the study begins, at 6 weeks and 12 weeks. Mucosal inflammation will be assessed by measuring the concentration of calprotectin in the faeces at baseline, 6 weeks and 12 weeks.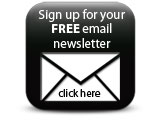 Consistent with the philosophy of the CCFA's PPRN, a team of IBD patients will work with Dr Lewis and other researchers throughout all stages of this exciting project: protocol development, study operations, analysis and interpretation of study data, and the dissemination of research results. The trial will also leverage the data infrastructure developed for CCFA Partners, reducing the time and start-up costs for this project.