Fish-shaped chocolate omega-3 supplements
The shape and flavour is designed to appeal to children and fills the nutritional blanks in the decline of fish eating
Producers of dietary supplements, Anlit, will feature a high-DHA+EPA omega-3 supplement in a fish-shaped chew for children and adults.
Anlit's "Kidi Bites" supplement line is a chocolate-flavoured single-serving bite containing a high concentration of DHA and EPA (90mg EPA, 60mg DHA), for a total of 150mg omega-3 fatty acids.
Omega-3 essential fatty acids are vital for neural and cognitive function, needed throughout fetal development, childhood, and throughout life.
The consumption of fish—the main source of omega 3s—is declining among children and adults, while the texture, taste and smell of omega- 3 oil is often challenging.
Anlit's Kidi Bites technology attempts to overcome such challenges of unpleasant flavour and aroma, providing a tasty and healthy solution for kids and adults.
Anlit specialises in creating supplements focused on children's taste and texture preferences. The chewy matrix, with a chocolate-like flavour and texture, helps tackles children's reluctance to taking nutritional supplements.
Each serving of Anlit's supplement is trans fat free and contains no preservatives or artificial colouring.
Individual units are packed in sealed blister packs for complete safety and convenience.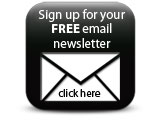 The company will be at Finished Products Europe (VitaFoods) on booth M118.
Companies