Fish oil improves mobility in postmenopausal women
Chalk up another win for fish-oil supplementation!
According to a trial published in a recent issue of The Journal of Nutrition Health and Aging, postmenopausal women who took fish oil for 6 months showed improved mobility compared with participants who received a placebo.
The randomised, double blind pilot study set out to identify the impact of long chain polyunsaturated fatty acids on frailty and physical performance in 126 postmenopausal women.
The treatment group was given two fish oil capsules (containing 1.2g of combination eicosapentaenoic acid [EPA] and docosahexaenoic acid [DHA]) per day, and the control group was given two olive oil capsules per day.
Measurement of fatty acid levels and assessments of frailty, hand-grip strength, and 8-foot walk were taken at baseline and after 6 months. Body composition, medical history, comorbidities, nutrient intake and inflammatory biomarkers were also assessed.
At baseline, those with greater DHA and DHA/arachidonic acid (AA) in their red blood cells presented with less frailty. Supplementation with fish oil resulted in higher DHA and lower AA levels compared with baseline and the placebo. Most significantly, walking speed improved in the study group compared with controls, with a 13.6% variance in the change in walking speed.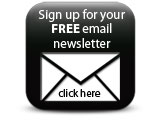 This initial study should pave the way for future research that may help postmenopausal women regain mobility.
Companies