Focus redefined
A recent study showed supplementation with Neumentix Phenolic Complex K110-42 improved sustained attention with continued use in young, healthy adults
Study Design
The randomised, placebo-controlled, double blind study included 142 active men and women, averaging 27 years of age.
Each adult's diet was supplemented with 900 mg Neumentix daily and the adults took a computerised cognitive test battery on day 0, 7, 30 and 90.
Study Results
The improvement in focus and sustained attention was observed as early as 30 days.
Researchers found participants taking Neumentix not only had significantly higher scores in sustained attention after 30 days of supplementation, but that these improvements were still present after 90 days of supplementation.
What does it mean for formulations with Neumentix?
The new study shows that unlike most other cognitive ingredients on the market today, Neumentix supports focus over time. The spearmint based ingredient is redefining the approach to cognitive enhancement and stands out among typical quick fixes on the market.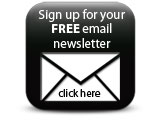 Click here to register to download the whitepaper on the recent clinical study
Featured Companies