ForeverGreen announces new ketogenic product for the European market
KetoBrü expected to be number one selling product in Europe by Q3
ForeverGreen, a leading direct marketing company and provider of health-centred products, has announced it will launch a ketogenic product in the European market, KetoBrü, in June.
KetoBrü supports those living a keto diet by helping to maintain ketosis state.
'European's are currently being educated about the impact of the product as we ready for the launch and availability of the product in June. By Q3, we expect it to be the number one selling product in Europe,' commented Tomasz Stanislawski, President of Europe.
'The long wait for a keto-friendly product in Europe is over. Our distributors are thrilled about KetoBrü and the aggressive business building opportunities it provides,' Stanislawski continued.
Michelle Lesueur, Vice President, Product Education and Development commented, 'KetoBrü is a pure cacao gel that can be served hot or cold. It can be added to coffee like a sweetener for a great mocha flavour but with the benefits of cacao. Unlike chocolate that has been heavily processed and contains about 13% of finished chocolate, there are no hydrogenated oils, sugars or other ingredients added.'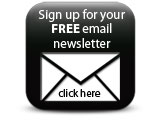 She continued: 'Theobromine, anandamide and phenylethylamine are naturally occurring in KetoBrü. It is high in MCT and has a more neutral pH for those that have been told to avoid acidic products for health reasons. This is also great for those that are needing to avoid products with stimulants in them. KetoBrü has not been over fermented or processed to help maintain the highest quality. Only the finest post-harvesting practices are used to ensure a potent product.'