FrieslandCampina launches its latest innovation at Fi Europe
During FiE 2017 in Frankfurt, FrieslandCampina DMV will reveal its latest new product innovation: Nutri Whey Hydro
The performance nutrition segment has seen significant growth during the past few years and is forecast to do so for the foreseeable future ... with dairy protein in the lead. Key drivers for this segment are mainstreaming, leading to a broader consumer base and an increased variety of product formats being offered, along with new opportunities to consume protein, such as overnight recovery.
Consumers are becoming increasingly aware and more serious about their sporting performance and after-sport recovery. They want to understand the role of high quality protein for optimal recovery and performance.
Ramon Mommersteeg, Product Group Manager, Whey Proteins, at DMV, explains: "Nutri Whey Hydro was developed to meet a specific market demand for a pure and clean whey protein with fast absorption and superior taste, which would be easy to use across a range of product applications."
"Working closely with professional athletes and their coaches allowed us to collect valuable feedback on post-exercise recovery needs. We quickly identified that the key is to deliver a fast road to recovery that tastes great!"
At Fi Europe on Tuesday 28 November at 17.30, Ramon will present the development journey and the new product at the public supplier seminar.
Hydrolysed proteins are getting traction in the market and are increasing in popularity. According to a recent Innova Market Database report covering sports nutrition products worldwide, whey protein hydrolysate launches grew by 26% CAGR during the period 2010-2016.
One of the key challenges for formulators working with protein hydrolysates is their often bitter and unpleasant taste profile. Therefore DMV's R&D experts worked specifically on a unique, gentle protein hydrolysation process that optimises both the taste and the nutritional performance.
The Nutri Whey originates from pure milk collected from our farmers, fully controlled from grass to glass, and processed using the latest in-house technology by DMV to secure consistently high purity and quality.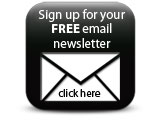 Visitors at FiE can speak to FrieslandCampina DMV about Nutri Whey Hydro and taste the product at booth 8P10.
Companies