FrieslandCampina prebiotic clinically shown to reduce anxiety
During the four-week trial, 64 women from 18–25 with self-reported anxiety received a daily dose of Biotis GOS or a placebo supplement
A clinical trial has shown the ability of Biotis GOS, FrieslandCampina Ingredients' galacto-oligosaccharide prebiotic ingredient, to reduce self-reported anxiety in young women. While past animal studies have indicated such benefits, this study is the first human trial to demonstrate a link between GOS consumption, gut microbiota composition and mental well-being. André Groeneveld, Discovery Manager at FrieslandCampina Ingredients, says the study findings "open the door for prolific, clinically-proven innovation in the supplement and functional food sectors".
During the four-week trial, 64 women from 18–25 with self-reported anxiety received a daily dose of Biotis GOS or a placebo supplement. Participants completed baseline and end of study surveys to assess their general health, including their sleep quality, mood and stress levels. Gut microbiome sequencing analysis was also done.
After 28 days, the company says, the group receiving Biotis GOS reported improved mental well-being and reduced anxiety levels, while the microbiome sequencing analysis showed they had better gut health, characterised by significantly increased Bifidobacteria levels, compared to the control group.
The results suggest daily supplementation in a fortified food or drink may be beneficial in instances of pre-clinical anxiety.
Vicky Davies, Global Marketing Director at FrieslandCampina Ingredients, said: "Research into the gut-brain axis is still a relatively new field, so it's very exciting that this study has provided further evidence of the link between the gut microbiome and mental well-being, as well as how psychobiotics like Biotis GOS can reduce symptoms and feelings of anxiety.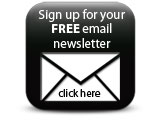 Dr Kathrin Cohen Kadosh, Reader in Developmental Cognitive Neuroscience at the University of Surrey and Head of the Social Brain and Development Lab, said: "This new research marks a significant step forward and opens up more opportunity to advance our understanding of the link between the gut microbiome and mental well-being."
Companies