From mass market food to personalised nutrition
Uniform nutritional recommendations for all is old news! Today, it's all about personalisation
Science, research and the companies that capitalise on these developments with innovative solutions are convinced of this, particularly in the retail food industry wherein there are still major challenges to overcome.
Dr Kevin Robinson caught up with Dominik Burziwoda, a speaker at the NEWTRITION X. Innovation Summit Personalised Nutrition, to find out more.
NBR: How is it possible that some foods are a perfect fit for one person and not another?
Burziwoda: Perhaps the question we should be asking is what constitutes a healthy diet. This is determined by three factors: On the one hand, we need to fuel our bodies with the right amount of micro- and macronutrients to prevent deficiencies. Today's dietary recommendations are based on this assumption.
On the other hand, our caloric intake needs to be balanced: consuming just 30 calories more than the number burned each day will result in a weight gain of around 3 pounds a year. The third factor would be regulated blood sugar levels. If something causes a spike in our blood sugar levels, more fat is stored in our body and, at the same time, we feel hungrier sooner. That's because high blood sugar levels lead to an increased release of insulin into the bloodstream, and insulin is responsible for the regulation of fatty acid oxidation. It's a simple balance!
To answer your question and address the issue of why our body's reaction to blood sugar is so individual, it's because of the gut. Some metabolic processes are handled by the body alone, others require gut bacteria — and each gut flora is unique. This is even referred to as the microbiome fingerprint because of its individual composition and the metabolic processes that rely on it.
NBR: What prompted you and your partners to found a start-up that specialises in personalised nutrition?
Burziwoda: I've been looking into this interesting topic for quite some time now. My cofounders are nutrition experts from the University of Lübeck and a lot of their patients suffer from obesity, non-alcoholic fatty liver syndrome or type 2 diabetes. In the past, we've always assumed that being overweight is a matter of self-discipline and that the solution is simply to eat less and move around more. However, current gut flora studies tell another story.
As part of our own research, we have tested these results and were quite surprised by the outcome. For example, my body reacts negatively to tomatoes — and it's the same for many other people. Eating pasta with a tomato-based sauce spikes my blood sugar levels whereas a creamy sauce only leads to a moderate increase.
NBR: With your MillionFriends programme, you offer dietary recommendations based on a stool screen and continuous blood sugar monitoring for 2 weeks. Is this purely a niche application or is it suitable for everyday life?
Burziwoda: As giving individual advice is still quite a complex process, most of our clients are very interested in sports and nutrition. However, we see that public interest for glycocentric nutritional concepts is increasing. We assume that, by the end of the year, a stool screen will be sufficient to make individual dietary recommendations.
We're currently extending our algorithm with information on the gut microbiome and blood sugar reactions derived from our participants.
For example, my body is able to metabolise chocolate very easily, there's almost no increase in my blood sugar levels. If you have the same kind of gut bacteria in your body as I do, we can therefore communicate how your body reacts to chocolate — without monitoring your blood sugar levels.
NBR: How can the food and retail industries implement personalised nutrition?
Burziwoda: Our study hasn't been completed yet, but we're thinking of three variations based on so-called nutritypes. I think that's realistic!
With three different variations of a processed product, it's not necessarily the equivalent of a tailor-made shirt, but at least one that fits quite well. The issue in retail is actually the limited storage space. However, this problem could be solved by selling these products in online stores.
NBR: In terms of product development, companies will probably need to invest a lot of money and time. Is this a viable proposition for small and medium sized businesses?
Burziwoda: We're working with companies of all shapes and sizes, including a muesli producer, a bakery chain and an innovative producer of grain ingredients. The producers want to individualise their products and make them healthier. We'll use one of their products in a study and, at the end, we're able to tell them something such as: "Many participants of our study showed a massive increase in blood sugar levels after consuming your product."
Like that, producers are able to further develop their product according to the different nutritypes. We've also discovered that certain products have almost no effect on blood sugar levels. If that's the case, manufacturers could apply for a health claim.
NBR: Is Personalised Nutrition the ultimate key to preventing lifestyle diseases?
Burziwoda: There are countless factors we need to consider, including socioeconomic conditions, psychosocial factors, activity levels, stress, sleep and so on. For example, when I don't get enough sleep, there will be an increase in my blood sugar levels in the morning. With our programme, we don't just consider the microbiome, we incorporate all these factors. But I feel that, above all, nutrition is the key to preventing lifestyle diseases.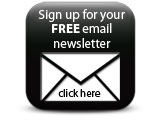 However, personalised nutrition isn't a simple solution. That's why, together with our partners — gastroenterologists, diabetologists and nutrition experts — we do a lot of educational work. It's my vision that someday, everyone will be able to do stool screens every 2 years from the age of 12, paid for by health insurance, just like a blood examination or a vaccine.
NEWTRITION X. Innovation Summit Personalised Nutrition: On 12 September 2018, with a top-class programme and exhibition, the first international industry summit on personalised nutrition will take place in Lübeck, Germany. The one-day symposium is organised by the industry network foodRegio eV and provides an exchange platform for the food and retail industries. As well as Dominik Burziwoda, speakers include Peter Brabeck-Letmathe (President Emeritus, Nestlé SA) as keynote speaker, Prof. Dr Karsten Kristiansen (University of Copenhagen), Rudi Schmidt (Group Head, Precision Medicine, Asklepios) and Michael Gusko (Managing Director, GoodMills Innovation).