Fruit juice is going down the drain
The Heart and Stroke Foundation applauds Health Canada's intention to strengthen nutrition messages
The Heart and Stroke Foundation is very pleased that Health Canada has indicated that it will improve nutrition messaging related to Canada's Food Guide, including a move away from including juice in the vegetables and fruit food group.
'This is a huge step in the right direction,' says Manuel Arango, Director, Health Policy, Heart and Stroke Foundation, who was present at the Canadian Obesity Summit where the intended changes were revealed. 'We need to provide clear messages to help Canadians make the healthiest choices, and conveying that juice is not a healthy alternative to fruit is definitely in the best interest of Canadians' health.'
The changes fit with the Heart and Stroke Foundation's recent position statement on sugar, which recommends a maximum daily limit of added/free sugars to help Canadians improve their diets and their overall health. Canadians are eating too much of the sweet stuff, and this over-consumption is linked to heart disease, stroke, obesity and other chronic conditions.
Sugary drinks, which include 100% juice, are the single greatest contributor of sugar in our diets. They provide lots of easy-to-consume calories but have little nutritional value and do not fill us up.
'Equating a fruit with a glass of juice is just bananas. A glass of juice can sometimes contain much more sugar than a glass of pop. There's nothing healthy about that,' says Arango.
The Heart and Stroke Foundation strongly encourages Health Canada to move ahead with its intention to remove sugary drinks such as fruit juice from nutrition messaging related to Canada's Food Guide. This will help ensure that fruit juice is not perceived as a healthy beverage by Canadians.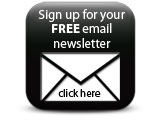 The Heart and Stroke Foundation's mission is to prevent disease, save lives and promote recovery. A volunteer-based health charity, we strive to tangibly improve the health of every Canadian family, every day. Healthy lives free of heart disease and stroke. Together we will make it happen (heartandstroke.ca).