Frutarom Health brings the Mediterranean to SupplySide West
Lineup of innovative natural extracts reflects the ancient wisdom of the Mediterranean tradition
Millennials are seeking healthy ingredients that can inspire and infuse their healthy beverage choices
Frutarom Health BU will bring the best of the Mediterranean to SupplySide West next month with its lineup of innovative natural extracts that reflect the ancient wisdom of the Mediterranean tradition and the company's strengths in science and supplement/food safety.
The recent observational Moli-sani study, presented last August at the European Society of Cardiology (ESC) conference in Rome, strengthens decades of science supporting the view that eating a Mediterranean diet could be extremely beneficial for patients with a history of cardiovascular disease, including helping them to live longer.
'Following the success of our NutraT product line this year at Vitafoods, Geneva, we decided to debut it in the US market,' states Maria Dolores Garcia, Product Manager for Frutarom Health. 'This new range of innovative formulations, provided in powder form to dissolve instantly in water and other beverages, is designed to provide all the benefits of a healthy Mediterranean diet.'
With the acquisition last year of Spanish company Nutrafur, Frutarom Health extended its product portfolio to include Mediterranean ingredients with widely acknowledged 'wellness' reputations. Sourcing raw materials derived from a natural palette ranging from grapefruit and purslane to olive leaf, olive fruit and oranges (bitter and sweet), Nutrafur's scientists create premium, highly effective products such as the aforementioned NutraT line, suitable for use in instant drink mixes.
'Millennials are seeking healthy ingredients that can inspire and infuse their healthy beverage choices,' notes Garcia. 'We will exhibit naturally coloured and flavoured beverages at the Frutarom booth. These drinks are designed to deliver refreshing flavour plus functionality, thanks to formulations rich in Mediterranean bioactive ingredients, including the clinically supported Portusana.'
Visitors to Frutarom's booth also can learn about the company's proprietary HyperPure technology, which gently processes botanical ingredients to preserve their bioactivity and health benefits. This sustainable, 'eco-green' method not only maintains the health impact of natural active ingredients, it also improves their solubility.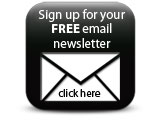 'Using the process, we can guarantee pure and safe ingredients, without compromising potency or bioactivity,' says Dr Matthias Kreuter, CSO for Frutarom. 'For today's consumer, it's all about trust and transparency. They're actively seeking healthful products with proven health benefits, while insisting on the impeccable safety of those items.'
Featured Companies