Frutarom Health introduces CitrOlive
Healthy synergism of Mediterranean ingredients for the heart
Frutarom Health BU introduces CitrOlive, a patented natural ingredient that combines a synergetic action of a unique formulation of olive and citrus extracts backed by extensive research of key phytochemicals, polyphenols and flavonoids, at SupplySide West (booth L137).
CitrOlive supports overall cardiovascular health and protects against the hardening of the arteries, the underlying cause of most heart problems. The benefits of CitrOlive result from its strong antioxidant and anti-inflammatory activity. It is water-soluble and can be combined in functional food and drinks, dietary supplements and nutrition bars.
'CitrOlive is an important addition to our Mediterranean ingredients line,' says Yannick Capelle, Product Manager for Frutarom Health. 'It reflects our mission to explore the benefits of the Mediterranean Diet and provide pure, safe ingredients backed by solid scientific research.'
In a double-blind, placebo-controlled clinical trial performed at Murcia University (UCAM), Spain, subjects received 500mg/day of CitrOlive or a matching placebo for a period of 90 days. The results showed a significant drop in triglycerides and oxidised LDL levels — both considered prominent risk factors for cardiovascular disorders — compared with the placebo.
Moreover, acute toxicity studies have demonstrated the safety of the product, even when ingested in high doses.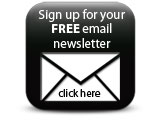 'The Mediterranean Diet, with its abundant use of olive oil, has long been considered to be the gold standard for a healthy, nutritious diet and for decades has been clinically associated with a reduced risk for cardiovascular problems,' explains Capelle. 'CitrOlive is an innovative and natural ingredient that delivers the phytonutrients of the Mediterranean Diet in a concentrated form.'
Featured Companies