Fulton makes senior role changes
L-R: Leigh Bryan and Ruth Price
Fulton, the transfer equipment specialist, has announced a number of senior roles changes to strengthen its UK team. Leigh Bryan and Ruth Price have been promoted to national consultant specialist and senior sales engineer, respectively.
Having joined Fulton in May 2017, Leigh Bryan has assumed the role of national consultant specialist at the company.
Managing Director Carl Knight, explained: "Leigh was instrumental in successfully integrating the VSRT into Fulton's current portfolio and introducing it to the UK market as the most radical change to vertical steam boiler design since Fulton pioneered the vertical tubeless boiler in 1949. In his new role, Leigh will remain an integral member of the management team and, thanks to the success of the ultra-low NOx VSRT steam boiler since its launch, will provide specification support, documentation and CPD training to specifiers and consultants across numerous markets."
The company has also announced the promotion of Ruth Price as a senior sales engineer.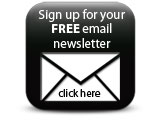 Price joined Fulton in 2012 as area sales manager for the North of England and North Wales, and in her new role, she will work closely with new and existing customers across the UK to advise on optimum boiler and steam systems specifications for their project.
Companies