Functional ingredients by Kerry to be exhibited at Expo West 2018
For the first time, GanedenBC30, a probiotic and Wellmune, the natural immune-health ingredient, will be featured together at Natural Products Expo West on 9–12 March, in Anaheim, California
Brought together by Kerry, the taste and nutrition company, the two branded ingredients provide natural product manufacturers the opportunity to meet growing consumer demand for recognisable, trusted, functional ingredients that offer science-based benefits.
GanedenBC30 was recently acquired by Kerry and joins the company's health and wellness portfolio, which includes Wellmune.
GanedenBC30 and Wellmune are well-researched ingredients offering the digestive and immune-health benefits most sought-after by consumers.
Each branded ingredient emphasises Kerry's investment in nutrition and science and builds a solid foundation for the company's expansion into the functional-ingredient space.
Under the Kerry umbrella, both ingredients bring increased formulation, nutrition, taste and technical expertise to product manufacturers looking to create nutritional products for consumers across all life stages.
"As consumers become more interested in nutrition and how it impacts their health, they look to functional products that are safe and can offer the clinically-studied benefits that matter to them most," said Michael Bush, Executive Director at Kerry for Wellmune and GanedenBC30.
"At this year's Natural Products Expo West, our booth will feature both branded ingredients and highlight how natural product manufacturers can utilise these solutions to create innovative products that consumers truly value."
The GanedenBC30 and Wellmune teams will share insights, concepts, and research updates at Expo West, including:
insights: key market trends and consumer drivers in the functional-ingredient space, digestive- and immune-health insights, and updates on application innovations
new research: subject matter experts will provide details on GanedenBC30 and Wellmune research, including details about the latest pre-clinical research with Wellmune, which demonstrates that it may protect intestinal-barrier function in adults who face stress
new product launches: information will be available about recently launched products featuring GanedenBC30 and Wellmune, including unique formulations into food, beverage, and supplement categories globally
concepts: both ingredients will be featured in product concepts available to taste and experience at the booth, including two nutritious bars formulated with GanedenBC30 and Wellmune as well as samples of partner products.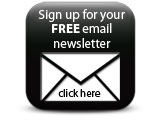 Kerry's experts will be available at Expo West for interviews and private meetings. For more information, stop by the GanedenBC30 and Wellmune booth 3117.
Companies