FutureCeuticals calls for 'gold-standard' clinical research on food and dietary ingredients
Challenges US FDA to supervise these activities under its food, not drugs, authority
FutureCeuticals, a US manufacturer of fruit, vegetable and grain-based nutraceuticals, has expressed its strong support for peer-reviewed clinical research on food and dietary ingredients.
The Momence, Illinois-based company has also urged the US FDA to supervise any clinical research on food or dietary ingredients under its food, not drugs, authority.
The company made the recent comment on the FDA's Guidance for Determining Whether Human Research Studies Can Be Conducted Without an Investigational New Drug Application (IND) (79 Fed. Reg. 7204. Docket FDA-2010-D-0503).
'We ask that the FDA remove all current discussion of dietary supplements and conventional foods from the final guidance, and make it clear that an IND should only be required for a product that is intended to be marketed as a drug,' said John Hunter, Executive Vice President of FutureCeuticals.
'Furthermore, in the interest of ensuring safe development of dietary supplements and conventional food products, the FDA should focus its efforts on better enforcement of the current laws and regulations applicable to such products.
'Relevant safety standards, pre-market notification requirements, and manufacturing requirements are already in place to ensure the safety of dietary ingredients used in clinical research, but need to be properly interpreted and enforced by the FDA.'
We believe that significant changes are needed to the Final IND Guidance
In 2010, the FDA issued a draft version of the guidance (see 75 Reg. 63891), which recognised that an IND is required only for research that involves a drug, defined in the Federal Food, Drug, and Cosmetic Act as including 'articles intended for use in the diagnosis, cure, mitigation, treatment, or prevention of disease' and 'articles (other than food) intended to affect the structure or any function of the body', and that 'a dietary supplement is not considered a drug....if the intended use for which it is marketed is only to affect the structure or any function of the body'.
FutureCeuticals said the Draft Guidance also included the 'contradictory position' that 'whether an IND is needed for a clinical investigation evaluating a dietary supplement is determined by the intent of the clinical investigation' rather than the 'intended use' of the product itself. This language was maintained in the final guidance issued by the FDA in September 2013.
'We believe that significant changes are needed to the Final IND Guidance,' added Hunter. 'As written, the Final IND Guidance exceeds FDA's statutory authority by requiring INDs for studies of products that are subject to regulation only as dietary supplements and conventional foods. It is unnecessary from a public health perspective, and creates a significant disincentive for companies to commission the research needed to support responsible marketing of safe dietary supplement and conventional food products.'
Hunter said the guidance also 'forces companies to wrestle with unnecessarily complex, ambiguous, and at times contradictory concepts during research of food, dietary supplements, and normal human health'.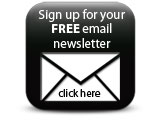 'There are arbitrary distinctions in the way the IND requirement applies, there is a clear conflict in this guidance with the 'race to market' provision of FDCA and, most of all, this guidance stifles research of the foods we eat and the supplements we take by placing burdensome and costly restrictions on their study,' he concluded.
Companies