GCI Nutrients announces addition of Dr Bishwajit Nag as Chief Science Officer
Dr Bishwajit Nag
GCI Nutrients US, a worldwide ingredient supplier to the dietary supplement, food and beverage industries, announced the addition of Dr Bishwajit Nag, as Chief Science Officer of GCI Nutrients and the head of the Herbalyn Life Sciences, strategic partners with GCI Nutrients.
Herbalyn develops formulas, which are clinically tested combinations of botanicals, amino acids, minerals and vitamins.
Dr Nag is the Founder, Chairman and CEO of Nag Research Laboratories (NRL), a fully integrated IP driven technology based Life Science/Biotech/Pharma R & D Corporation based in the San Francisco bay area.
NRL has expertise in Life Science products and Patented Exclusive Herbal and Cosmeceuticals Formulations.
Dr Nag is the highest rank university fellow, received BSc (Chemistry Honours) with Biology, MSc Biochemistry from Banaras Hindu University, India.
He completed his PhD in Molecular Biology/ Biochemistry with the Late Prof D.P. Burma in association with Nobel Laureate Dr Severeo Ochoa in the field of molecular mechanism of protein synthesis.
From 1984 to 1986, he was the distinguished NIH scientist at Biological Chemistry Department, School of Medicine, University of California Davis, CA where he was involved in developing epitope based monoclonal antibodies against ribosomal proteins.
During his career, Dr Nag has established extensive scientific collaborations with Harvard Medical School, Stanford University, UCLA, UC-Berkeley, Vanderbilt University and John Hopkins Medical School in the US.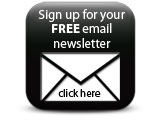 Dr Nag has authored more than 200 peer-reviewed scientific publications/abstracts and is an inventor of more than 100 US and international patents in the field of biotechnology, molecular biology, natural product discoveries, herbal formulations and new drug discoveries.
Companies