GOED develops educational brain health infographic for consumers
GOED is an association of the world's finest processors, refiners, manufacturers, distributors, marketers, retailers and supporters of products containing EPA and DHA omega-3 fatty acids
As part of its continuing campaign to educate consumers about the benefits of omega-3s, GOED — working with its Communications Committee — has developed a consumer-friendly infographic on omega-3s and brain health.
The infographic is designed to highlight the importance of omega-3s for brain health throughout the lifecycle, and uses regulatory compliant language to allow industry to share the infographic with customers and consumers.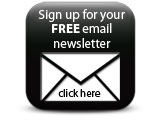 Download a copy here.
Companies