GOED publishes report on global market for EPA and DHA omega-3 finished products
GOED focuses specifically on addressing the insufficient consumption of EPA and DHA in the human diet
GOED, the Global Organisation of EPA and DHA Omega-3s, has published a report detailing the 2015 market for finished products containing EPA and DHA omega-3s.
According to GOED's proprietary research, the worldwide finished products market for 2015 was $31.4bn. Of this the largest portion — 36% — came from Asia, followed by 32% from North America and 26% from Europe. The Rest of World category and Latin America added a little over 2% each, whereas Australia/New Zealand contributed another 1.5%.
Growth through 2017 is projected to be 5% on a global basis, with double-digit growth expected in Asia. Growth by segment will be led by infant formula, with >8% expected, while clinical nutrition also shows promise with 6% growth predicted. Dietary supplements will continue to grow, but at rates below 5%.
The report includes information on the following categories in 11 different countries and world regions:
Fortified Foods and Beverages
Dietary Supplements
Infant Formula
Clinical Nutrition and Medical Foods
Pharmaceuticals
Pet Foods.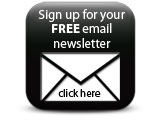 GOED's research includes a breakdown by region and category, and details on trends impacting the market. If you are interested in purchasing the report, please contact Chris Gearheart (chris@goedomega3.com).
Companies