G Bruce & Co expands portfolio with gluten-free seeds
Bulk ingredients supplier taps into the free-from trend
G Bruce & Co, the British bulk ingredients supplier, has introduced a new range of on-trend gluten-free seeds designed to boost food processors' ability to develop nutritionally rich products with improved health benefits for a wide range of applications.
The seed range, which includes sesame, millet, pumpkin, linseed, poppy, chia, quinoa, sunflower, nigella, caraway, teff and buckwheat, are available in organic or standard form. The seeds can also be supplied steamed and roasted along with custom mixes.
G Bruce & Co said the seeds are produced and packed in a nut-free and gluten-free environment, hence the company guarantees gluten-free status of fewer than 20ppm or 5ppm for all its seeds, along with complete supply chain integrity.
Andrew Ashby, Managing Director of G Bruce & Co, commented: "Brusco Food Group is always finding innovative ways to work with food processors and caterers to produce new ranges that will meet consumer demand for variety in taste and texture. Our nut-free and gluten-free seeds are a perfect opportunity for manufacturers to develop healthier products. Seeds offer a powerhouse of nutrients designed to optimise wellbeing and can really add so much interest to multiple foodstuff."
Health benefits
Seeds have become a popular way for food manufacturers to add gluten-free health benefits and interest to new product ranges and are a perfect choice for revamping a recipe to cater for fashionable eating trends or to add different textures.
When used as an additional ingredient, seeds provide a powerful boost to the nutritional profile of the original product as well as offering exciting flavours and mouthfeel.

As food companies tap into the health and wellbeing markets, seeds are an alternative for health market innovation across a range of applications such as bread, cakes, cereal bars, smoothies and cereals.
Many seeds have been classed as 'superfoods' because of their excellent nutritional profile. Most are naturally high in fibre and protein, and many contain high levels of Omega-3 fatty acids which play an important role in maintaining cholesterol levels and heart health.
Chia seeds, for example, contain eight times more Omega-3 than salmon; while quinoa is rich in B vitamins and is one of the few plant foods that contain all nine essential amino acids. Linseed, one of the oldest known crops, is a natural source of energy, high in protein and iron, rich in fibre and contains many essential vitamins and minerals.
Ashby said the company has worked hard to secure a reliable, guaranteed nut and gluten-free supply chain and can deliver bulk quantities of seeds ranging from pallet loads to container loads.
"Demand is looking strong and we envisage no disruption to our supplies post-Brexit no matter what the outcome of current negotiations," he said.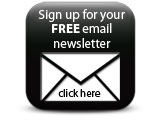 G Bruce & Co, a division of Brusco Food Group, has been supplying retailers, wholesalers, caterers and food processors with a wide range of bulk ingredients since 1995. The company, a BRC certified agent, works with accredited manufacturers across the globe in order to provide the food industry with a highly reliable supply chain of quality products.
Companies