Galderma to enter nutraceutical market
Company will acquire certain assets of Innéov Group
Galderma, a global leader committed to dermatology and skin health, has announced its entry into the nutraceutical market through the acquisition of certain assets of Innéov Group.
Relevant Inneov products are marketed under the brand names Nutri-Care D, Duocap, Densilogy, Densilogy Men, Fermete, Fermete Aox, Firmness, Pre-Hyaluron 465, Solar and Sun Sensitivity.
'The nutraceutical category has a strong fit with our self-medication business. Many of the Innéov brands are complementary to our existing portfolio of skin health medical solutions,' said Stuart Raetzman, Chief Executive Officer of Galderma. 'We look forward to expanding our range of nutraceutical products and to serving consumers' needs around the world.'
'Partnering with healthcare professionals to meet the needs of dermatology patients is Galderma's unique focus' added Janusz Czernielewski, Chief Medical Officer of Galderma. 'Backed by science and clinical evidence and recommended by healthcare professionals, the nutraceutical products can play an important role in the health of skin, hair and nails throughout the course of people's lives.'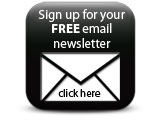 On 24 April, Nestlé Skin Health announced that Galderma, its company focused on medical solutions, had entered into an agreement under which it will acquire certain assets of Innéov Group, contingent upon competition authority clearance.
Companies