Gamma-tocotrienol can slow down high fat diet-induced obesity, finds new study
Also improves insulin resistance in rats
In a new study, researchers from the University of Florida have shown that gamma-tocotrienol from red palm oil accumulates in the adipose tissue and helps to slow down obesity induced by a high-fat diet. It also improves insulin sensitivity in mice by inhibiting adipose inflammation.
In this study, published in the International Journal of Obesity, Dr SK Chung and her team investigated the effects of gamma-tocotrienol (supplied by US company Carotech, which manufactures the Tocomin brand) on early onset obesity, inflammation, and insulin resistance in mice.
The mice were randomly assigned to three different diet groups, namely low fat (LF), high fat (HF) with 60% calories from fat, or HF mixed with 0.05% gamma-tocotrienol. Measurements of gamma-tocotrienol concentrations in blood and adipose tissue; effects of gamma-tocotrienol on body weight gain, adipose volume, fasting blood glucose, insulin level and various inflammatory biomarkers were recorded.
Results showed that after just four weeks of supplementation, gamma-tocotrienol significantly accumulated in adipose tissue and decreased HF diet-induced weight gain. It also improved glucose tolerance and insulin sensitivity; reduced inflammation in adipose tissue and at systemic levels; and decreased macrophage M1 activation.
In her previous study, Dr Chung showed that a low concentration (1 microMolar) of gamma-tocotrienol inhibits adipogenesis in primary human adipose-derived stem cells through activation of AMP kinase and autophagy.
'Obesity has become one of the most alarming and costly problems of this century, it is associated with metabolic syndrome, heart disease, stroke, and type 2 diabetes. The CDC (Center for Disease Control) estimates that about 79 million adults and 13 million children aged 2–19 years in the US are obese. As such, controlling the rate of obesity will lead to reduced risks of people contracting these health conditions,' said Bryan See, Regional Product Manager at Carotech.
He added: 'We are honoured to collaborate with Dr Chung and her team to conduct this study, where the results strongly support earlier studies done in Japan, Taiwan as well as at the team's own facility at the University of Florida, which shows that gamma-tocotrienol significantly attenuates obesity and obesity-associated metabolic complications.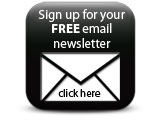 'Tocomin, full spectrum palm tocotrienol complex naturally contains high level of gamma-tocotrienol, and may potentially be useful as a natural supplement for the management of body weight,' he said.
Companies