Ganeden partners announce 75+ new probiotic product SKUs in eight categories for IFT
Ganeden is at the forefront of probiotic research and product development
Probiotic foods, beverages, companion animal products and skincare lines continue to be on the rise. In less than 3 months, Ganeden partners have launched more than 75 probiotic product SKUs across eight categories, adding to the more than 60 SKUs launched earlier in the year at Natural Products Expo West for a total of 500+ SKUs now available worldwide.
Ganeden is the go-to probiotic ingredient manufacturer with high demand for the company's science-backed probiotic, GanedenBC30 and Bonicel, its probiotic-derived, antiageing skincare ingredient.
The influx of recent product launches confirms consumer interest in healthy, probiotic products that support digestive health, immune health and protein utilisation. A recent survey found that among those who are aware of probiotics, 98% of respondents would buy a food or beverage product that contained a health benefi­t if priced the same as a similar product without health bene­fit.
'Thanks to the natural resilience that allows GanedenBC30 to survive most manufacturing processes, shelf-life and gastric transit, there are endless opportunities to add it to almost any product — and companies are taking full advantage of that,' said Mike Bush, President of Ganeden and executive board president of the International Probiotics Association.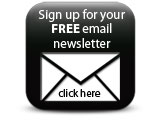 'We've seen science backed probiotics and probiotic-derived technologies in foods, beverages, companion animal products and skincare receive great attention from the industry, media and consumers, and we're pleased to help educate consumers while providing high-quality ingredients to meet that demand,' he added.
Companies