Ganeden probiotic advances protein utilisation
Results of latest study add to growing evidence of a synergistic relationship between GanedenBC30 and protein
Preliminary studies have suggested that consuming the probiotic GanedenBC30 in combination with protein can have multiple benefits.
Ganeden Biotech, the manufacturer of the probiotic, says a recent pilot study conducted by the University of Tampa, suggests that consuming GanedenBC30 with 20g of protein may help decrease recovery time and soreness after exercise; reduce swelling and blood kinase and increase power.
'We are very excited and encouraged by the results of this small pilot,' said David Keller, VP of Scientific Operations at Ganeden Biotech.
'Earlier studies on GanedenBC30 that supported digestive and immune health included results that hinted at the positive effect from the concomitant consumption of protein, so it made sense for Ganeden to engage researchers to provide objective data in a double blind crossover study.'
He added that data from a larger study designed for publication in a peer-reviewed journal should be available in Q2 of 2015.
The probiotic market is growing rapidly, with no signs that it is slowing down. According to BCC Research, the global market of probiotic ingredients, supplements, and foods reached nearly US$27.1bn in 2013 and will climb at a compound annual growth rate of 6.2% over the next five years to reach $36.7bn in 2018.
Protein is also no longer viewed as an ingredient geared just towards athletes; it continues to be a top functional food trend which appeals to all consumer segments. According to the Institute of Food technologists, 40% of the best-selling new better-for-you foods/beverages in 2012 carried a high protein claim. In addition, US sales of packaged foods with protein-related claims on their labels rose to $7.5bn in 2014, a gain of more than 50% compared with the same period four years ago, according to research firm Nielsen. And one of the primary benefits supporting the dramatic increase in Greek yogurt consumption has been the inclusion of protein.
'Several researchers are looking at novel ingredients to speed recovery; however, it is important to understand that gut health plays a critical role in the digestion of all nutrients consumed,' said Jacob Wilson, Professor in the Department of Health Sciences and Human Performance at the University of Tampa.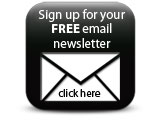 'To this end our lab investigated the impact of GanedenBC30 on recovery from an intense, muscle damaging resistance training bout. Our preliminary data suggests improved recovery curves which could lead to a new area of research in sports nutrition.'
Companies