Ganeden's Bonicel tapped for PrevaLeaf feminine health product
New PrevaLeaf Probiotic Boost brings probiotic technology to women's wellness
Ganeden, the makers of the probiotic-derived personal care ingredient, Bonicel, and the natural women's personal care company, PrevaLeaf, have announced the availability of PrevaLeaf Probiotic Boost soothing cream.
PrevaLeaf Probiotic Boost is a cream that is water-based with soothing vitamin E and aloe. It is paraben-free, hormone-free, fragrance-free, pH balanced for the vaginal environment, rapidly absorbing and non-messy.
Recommended by leading dermatologists and gynaecologists, PrevaLeaf Probiotic Boost gives a 'boost' of concentrated probiotic technology in a soothing cream with natural ingredients to help regain balance and wellness.
Bonicel is the first science-backed, probiotic-derived personal care ingredient. It has been shown to increase skin hydration and elasticity and reduce the appearance of fine lines, wrinkles, roughness, pore size and redness.
Bonicel is the trademarked name for the supernatant produced by GanedenBC30 (Bacillus coagulans GBI-30. 6086), Ganeden's popular shelf-stable probiotic ingredient.
It's produced through a proprietary fermentation process and contains the optimal combination of naturally derived metabolites. Bonicel is formulation friendly for anti-aging creams, gels, masks, serums, body lotions, cosmetics, feminine health and hair care products.
'When we were developing our products, we looked at a number of options for our probiotic ingredients,' says Rebecca Posten, MD, MBA, CEO of PrevaLeaf. 'We quickly selected Ganeden's Bonicel because of the exceptional quality of their ingredients and their focus on research.'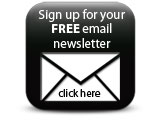 For more information or to purchase PrevaLeaf Probiotic Boost soothing cream, please visit PrevaLeaf.com.
Companies