Gelita celebrates commissioning of new collagen peptide plant in the US
Once at full capacity, the 30,000-plus sqft site in Iowa will increase the production output by 30%
Gelita's new collagen peptide production facility is located in Iowa, in the US
Gelita, the gelatine, collagen peptides and collagen specialist headquartered in Germany, has celebrated the commissioning of a new production plant in the US with an open-house. The company's local and global management board welcomed government officials, contractors, suppliers and other business associates who partnered with Gelita during the construction process.
Pablo Silber, General Manager, GELITA US, said that once operating at full capacity, the new collagen peptide facility at its campus near Sioux City, Iowa, will expand the site's production capacity by about 30%.
"[The site] will feature state-of-the-art technology and equipment for the production of globally demanded high quality, scientifically researched collagen peptides," Silber added. He noted Gelita's decision to expand is based on the US and global market trends and insights into collagen demand for future and substantial growth.
Two years ago, Gelita's management board reached the decision to construct this facility at the company's Sioux City location due to excellent infrastructure and workforce.
Gelita expects this facility to be fully operational in the upcoming months.
Peptide production
Globally, Gelita's collagen peptides have experienced double-digit market growth, with no sign of slowing in the future, the company claimed.
Gelita's production is directly derived from raw materials using a gentle enzymatic process to create tailor-made and optimised collagen peptides, which are key ingredients in foods and nutritional supplements for their protein content and physiological benefits.
In the US, Gelita's operations are coordinated from the North American headquarters in Sergeant Bluff, Iowa, where now the company currently operates four separate production facilities. Gelita claims it has become the nation's largest single-site producer of collagen proteins.
This Sergeant Bluff production capability is complemented by operations based in Calumet City, Illinois.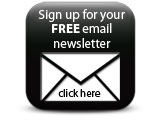 Headquartered in Eberbach, Germany, Gelita operates more than 20 production sites around the world on five continents: North America, South America, Europe, Asia and Australia.
Companies