Gelita develops vegan gelling agent in sheet form
New plant-based pure agar-agar sheets eliminate the ambiguity of spoon measurements and complicated conversions of different powder solutions
Plant-based agar-agar has only been available in powder form often as a mixture with other gelling agents—not anymore with new Gelita's pure agar-agar sheets.
This format offers numerous advantages in culinary applications. Agar-agar sheets eliminate the ambiguity of spoon measurements and complicated conversions of different powder solutions.
Every single sheet has a precisely defined and identical gelling strength, greatly simplifying its use in recipes, ensuring a successful dish every time!
Use in hot regions and for vegans/vegetarians
Agar-agar has a higher melting point than many gelling agents. Dishes prepared with agar-agar can maintain stability (not melt) for longer periods —even under the most extreme conditions.
"We have worked intensively on this matter over the past few years and launched in-house technology development programs. We knew that consumer-friendly products had to be extremely easy to use. This is why we applied the long-established advantages of the standardised sheet format to agar-agar," said Dr Franz-Josef Konert, CEO of GELITA AG.
He added: "Our core business remains classic gelatine, but we are keen to meet regional requirements and consumer preferences, and offer optimal solutions."
Gelita said the presentation of the new product "is attracting great interest from potential customers" because consumer dissatisfaction with the agar-based powder products currently on the market is very high.
Food company DEKOBACK, which is based in Helmstadt-Bargen, Germany, is among the first companies who have decided to integrate the agar sheet into its range of products.
DEKOBACK is the leading specialist for baking decorations and accessories and will adopt the agar-agar sheet in its DECOCINO product line later this year for distribution in German supermarkets.
The cooperation between Gelita and DEKOBACK was established through food.net:z, a regional German foodstuffs network. Both companies are founding members, which is how they came to meet.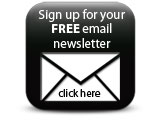 In addition to its existing customers, Gelita will be presenting the agar-agar sheet at international trade fairs in the coming months.
Companies