Gelita to focus on concepts for protein fortification at HiE
Bioactive collagen peptides, as well as special types of gelatin, play an important role in the development of dietary supplements
Bioactive collagen peptides play an important role in the development of dietary supplements
Bioactive collagen peptides, as well as special types of gelatin, play an important role in the development of dietary supplements, cosmeceuticals and functional food products.
On Stand F10 at HiE 2014, Gelita will be focusing on individual concepts for protein fortification, beauty from within, joint health, bone health and innovative delivery systems for active ingredients.
Beauty from Within: Verisol substantially increases skin elasticity and hydration and prevents the formation of wrinkles by stimulating skin metabolism and the creation of new collagen. Administered orally, Verisol influences the skin's matrix from the inside.
Joint Health: Fortigel has been scientifically proven to stimulate the synthesis of the extracellular matrix and, therefore, the production of cartilage tissue. Thus, it counteracts the wear and tear on joints caused by ageing and excessive loading.
Bone Health: Fortibone stimulates osteoblast activity in the bones to increase the production of the extracellular matrix, which is the essential framework for calcium mineralisation. In addition, it regulates degenerative processes by reducing protease production in osteoclasts. This mechanism supports overall bone stability and flexibility.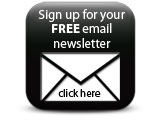 Sport, body toning, protein fortification: Peptiplus substantially increases the available protein load without the usual side-effects on taste and texture. Recent studies with Peptiplus have shown a significant increase in muscle mass, decrease in fat mass and an enhanced body toning effect.
Companies