Glanbia Nutritionals offers new prototypes for heart health and sports nutrition
Cardiovascular | Ingredients | Sports
Products harness the benefits of nutrients such as amino acids, whey protein, vitamin premixes and omega-3 for a range of exciting applications
Glanbia Nutritionals recently put cardiovascular health, sports nutrition and health and wellness in the spotlight at Vitafoods 2016 through its range of innovative new prototypes.
Featuring diverse active ingredients from the company's comprehensive portfolio, the products harness the benefits of nutrients such as amino acids, whey protein, vitamin premixes and omega-3 for a range of exciting applications.
Showcasing its expertise in advanced sports nutrition applications, Glanbia presented Protein Reload gluten-free protein bites, a delicious snack to fuel and enhance physical activity. The bites comprise Micelle XL, a milk protein that improves amino acid absorption, GanedenBC30, a probiotic developed to provide superior viability in the digestive system, and OatPure gluten-free oat flakes, guaranteeing fewer than ten parts per million of gluten. The combination of these ingredients delivers a high, easily digestible protein content in baked goods, bars and protein shakes, contributing to the growth and maintenance of muscle mass.
AquAmino is a blackcurrent, blueberry and açai water featuring AminoBlast branched chain amino acids and staged carbohydrates to support lean muscle development during exercise and post-workout recovery. Also comprising vitamin E, vitamin C and magnesium, AquAmino replenishes electrolytes, contributes to a healthy immune system during and after exercise, and helps to protect cells from oxidative stress.
Highlighted on stand and in the New Product Development Zone, Bioferrin Boost is a citrus flavoured, effervescent tablet featuring the powerful combination of Bioferrin 2000 lactoferrin – a highly bioactive fraction of whey – iron and vitamin C. These ingredients help to boost energy, enhance the immune system and provide optimum support during sports training and performance.
Bioferrin's rapid iron mobilisation capability activates iron in the blood to transport oxygen more effectively during physical activity, while its antimicrobial defence properties support healthy gut microflora for healthy digestion. Plus, vitamin C and iron both help to fight fatigue for enhanced performance.
Also showcased in the New Product Development Zone was CardioTABS, a creative formulation that delivers the synergistic effects of OmniMEGA and MenaQ7. The only compressible omega-3 powder on the market, OmniMEGA offers excellent stability and shelf-life, along with reduced sensitivity to air and oxidation. It significantly minimises the fishy reflux symptoms typically experienced with traditional omega-3 softgels, while offering equivalent absorption of EPA and DHA omega-3 fatty acids, proven to contribute to heart health. MenaQ7, a nature-identical synthetic vitamin K2 as menaquinone-7 (MK-7), supports the targeted use of calcium in the body and activates the matrix GLA protein, which removes calcium from arterial walls, helping to maintain cardiovascular health.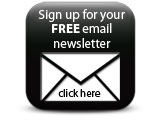 'Consumer interest in sports nutrition and overall health and wellness remains high, while heart health is a key focus area as today's generations live longer. We're therefore always looking to develop new ingredients and prototypes to cater to these needs and diversify market offerings,' says Bernhard Barthlott, Commercial Vice President at Glanbia Nutritionals.
Companies