Glanbia Nutritionals to offer OatPure gluten-free oats
Will be available in Europe from next month
OatPure gluten-free oats are suitable for bread, cookies, granola bars and on-the-go snacks
Glanbia Nutritionals has added OatPure gluten-free oats to its portfolio.
Certified at max 10 parts per million (ppm) gluten to exceed industry standards, OatPure oats are developed at Glanbia's state-of-the-art food grade milling facility in Portlaoise, Ireland, guaranteeing gluten-free oat traceability and purity.
Current labelling guidelines state that only oats that test at 20ppm or less can be labelled gluten-free to comply with the EU 828/2014 standard, which stipulates how oats must be specially produced, prepared and processed to avoid contamination by wheat and other gluten containing grains.
Because Glanbia Nutritionals' OatPure gluten-free oats are independently certified to max 10ppm gluten, they far exceed the industry standard.
OatPure gluten-free oats are suitable for bread, cookies, granola bars and on-the-go nutrition. By offering fibre, protein and ALA omega-3s, the oats can enhance the texture and health profile of these products.
Glanbia Nutritionals is also able to combine both gluten-free oats and specialist whey proteins to offer functional food ingredient solutions for fortified, natural beverage, dairy and infant food applications.
Carla Clissmann, EMEA Regional Director at Glanbia Nutritionals, said: 'The gluten-free market is expanding rapidly and, as such, offers great potential as we see consumers opting for gluten-free choices in pursuit of a healthy diet.
'We believe our OatPure gluten-free oats are the purest on the market today, which is testament to our commitment to research and setting the highest standard in regulatory compliance.'
The production process at Glanbia guarantees traceability, quality and food safety for the OatPure products
Glanbia Agrifood Quality Manager Larry McDonald added: 'In Ireland, the oats enjoy ideal growing conditions – temperate winters and a damp, cool climate through spring and summer. This longer growing season results in a fuller finished grain that gives Irish gluten-free oats their distinctive taste. Our rigorous gluten-free system – which enables us to follow the crop throughout the entire production process – together with our secure, carefully monitored OatSecure supply chain assures a pure end product. With this proven provenance, our OatPure gluten-free oats guarantee traceability, quality and food safety.'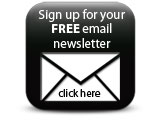 OatPure gluten-free oats will be available in Europe from November.
Companies