Glanbia expands vitamin K2 distribution agreement into Europe
Cardiovascular | Ingredients | Bones and Joints
Company has the distribution rights for NattoPharma's MenaQ7 PURE vitamin K2 (MK7) in Europe and the Middle East
Glanbia Nutritionals, a global ingredient solutions and nutritional premix provider, has widened the scope of its distribution agreement with Norway-based NattoPharma ASA, a worldwide innovator and pioneer of vitamin K2.
In addition to the US and Canada, Glanbia Nutritionals has the distribution rights for NattoPharma's MenaQ7 PURE vitamin K2 (MK7) in Europe and the Middle East.
A nature-identical synthetic vitamin K2 as menaquinone-7 (MK-7), MenaQ7 PURE is the first-in-class, only clinically researched vitamin K2 MK-7.
Supported by a global IP portfolio and revolutionary research substantiating clear efficacy for bone health and an important association with arterial health, MenaQ7 PURE is the optimal ingredient supporting the targeted use of calcium in the body. It activates osteocalcin that helps to bind calcium to the bone matrix, and may also be linked with 'cleaning up' calcium in the arteries.
Studies on supplementation with MenaQ7 PURE show that MK-7 may improve arterial flexibility. A 3-year study on 244 healthy women taking MenaQ7 PURE showed statistically significant protection of the vertebrae and the hip (femoral neck) from bone loss.
'We are excited to add MenaQ7 PURE to our ingredients portfolio for the European market,' comments Raimund C. Hoenes, CEO Customised Solutions at Glanbia Nutritionals. 'The combination of vitamin K2's ability to promote bone health and its potential in arterial health makes MenaQ7 a promising option for intelligent supplementation in modern diets. This is particularly pertinent as 97% of people eating modern Western diets are vitamin K2 deficient. MenaQ7 PURE will help to diversify our proprietary ingredient portfolio further, providing our customers with ingredient solutions to meet their health platform needs.'
MenaQ7 PURE is produced in a European pharmaceutical manufacturing facility and is fully validated by numerous human clinical studies, as well as in vivo and in vitro research. As the only all-trans K2, MenaQ7 PURE is recognised by the world's leading experts in research and development of vitamin K2 at the University of Maastricht in the Netherlands for exceptional purity and quality.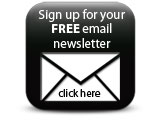 A patent-pending synthesis process produces a uniquely pure vitamin K2 molecule that provides a much more desirable outcome for enhanced stability, efficacy and safety.
Companies