Glanbia extends Collaboration Centre
Adds a bakery lab and a culinary applications kitchen to help speed products to market
Glanbia Nutritionals has nearly doubled the size of its customer-focused Collaboration Centre in Twin Falls, Idaho, US, adding a new bakery lab and a culinary applications kitchen.
The Glanbia Collaboration Centre is a co-development and process optimisation facility aimed at accelerating the introduction of new products, from initial idea to product completion.
The first Glanbia Collaboration Centre building opened in April 2009 with pilot and lab capabilities for bar, beverage and dairy applications development.
The company has now opened a second Collaboration Centre building with baking, kitchen and lab capabilities for bakery and culinary applications development.
The Centre allows customers to work with Glanbia scientists and commercialisation professionals in developing, producing and testing product prototypes that use Glanbia's whey and milk proteins, whey peptides, functional ingredients, flavours and next-generation grain ingredients to provide a range of functional and nutritional solutions.
'From basic science to applications expertise, Glanbia has steadily made significant investments in people, facilities and equipment that provide the scientific and creative backbone our customers seek in a product development partner,' said Eric Bastian, Vice President of R&D.
'The new addition to our Collaboration Centre demonstrates our commitment to helping bakery customers and prepared foods customers achieve the same benefits already available to our bar, beverage, and dairy product customers, with solutions tailored to customers' individual needs.'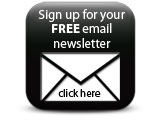 The new Collaboration Centre building is part of the newly named Glanbia Research Campus, a three building R&D site hosting basic research labs, application labs, analytical labs, pilot processing facilities, and offices.
Companies