Glatt is showcasing at ProPak India
The plant engineering and process development specialist from Germany offers fluid bed and spouted bed technologies
At ProPak India 2019, co-located with Fi India & Hi India at the Bombay Convention and Exhibition Centre in Mumbai, Glatt will showcase its fluid bed and spouted bed technologies for almost unlimited drying and particle design applications (booth P1). The plant engineering and process development specialist from Germany, Glatt Ingenieurtechnik, and its Indian affiliate, Glatt India Engineering Pvt Ltd, offer a wide range of sustainable, hygienic and economical production services - from initial product ideas to turnkey facilities.
Working with ingredients or products that require specific properties can be demanding — whether it's a technological production challenge, a protective role or a sensory or nutritional function. What's more, increasing environmental awareness is also challenging Indian producers to rethink the packaging of their products. Improving the bulk density of powders and stabilizing them by granulation, encapsulation or coating decreases their overall volume and makes them more resistant to external influences. In turn, this means that less packaging is required and more sustainable materials can be used. Hence, when it comes to enhancing ingredients and functionalising bulk goods with defined properties, Glatt's technologies make it possible to precisely adjust certain parameters - from particle structure, composition, surface texture, bulk density, solubility, compactibility or the dosability of food, feed and fine chemicals to high-performance materials for a wide range of applications.
Lutz Heinzl, German Sales Manager, said: "We are a sought-after technology partner for project-specific processes and products that we develop together with our clients. This expertise is also valuable during the research stage, which is why our customers benefit from the know-how we gain throughout the entire development process."
The extremely flexible multipurpose laboratory system for research and development projects is also part of Glatt's exhibition programme.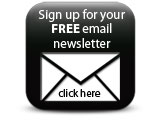 Anuvrat Singal, Executive Director at Glatt India Engineering Pvt, explained: "Fluid and spouted bed systems facilitate the agglomeration of a wide range of powders, the drying of liquid ingredients into granulates or pellets, to enclose sensitive substances in microcapsules and, if required, the ability to functionalise them with a spray coating. With the GFB Lab machine, we will present a system that's been adapted to meet the needs of Indian suppliers and that has been manufactured using state-of-the-art German engineering in Pune."
Companies