Global experts set for lively panel debates on key industry issues
Vitafoods Live! Theatre returns to Geneva
Following its successful launch at last year's show, Vitafoods Europe 2015 will see the return of the Vitafoods Live! Theatre, which features lively panel discussions on some of the hottest topics affecting the dietary supplements and functional food and beverage industries.
Experts from world-leading institutions, associations and research companies will gather to address topics such as consumer purchasing behaviours, ensuring suppliers cater to the needs of retailers, formulating healthier products, partnerships between industry and academia and brand development.
Speakers include Grant Ferrier, CEO at Nutrition Captial Network, Georgia Taylor, Marketing and Claims Adviser at Leatherhead Food Research, John Weaver, Managing Director at Tree of Life and Jens Leiel, Chief Executive Officer for Food for Health Ireland, University College Dublin.
The first presentation to take place at the Vitafoods Live! Theatre is Understanding the Consumer of the Future, which takes place at 11:30am on the show's first day (5 May). Chaired by Aurore de Monclin, Consulting Partner at The HealthyMarketingTeam Ltd, the discussion will explore how the growth of the functional nutrition industry is leading to increased demand for exceptional product quality, clearer labels, full traceability, sustainability and on-the-go friendly packaging, and how manufacturers can future proof their business and increase commercial appeal. The panel includes Grant Ferrier, CEO of Nutrition Capital Network, Lauren Clardy, CEO of Nutrimarketing and Heather Granato, Vice President, Content, at the Health & Nutrition Network.
On the afternoon of the show's first day the focus switches to supplier/retailer relations for Meeting the Requests of Retailers. Chaired by James Tonkin, President of HealthyBrandBuilders, the panel features John Weaver, Managing Director of Tree of Life, Andrew Revel, Commercial Manager at The Retail Institute, Paul Martin Independent Consultant at Fresco Consulting and Georgia Taylor from Leatherhead Food Research.
The discussion will look at the role leading brands can play in developing nutrition focused engagement strategies at a global scale and the unique opportunity this presents for collaborative work between retailers and manufacturers that ensure consumers are fully informed when purchasing products.
The second day of the Vitafoods Live! Theatre has a more technical focus with topics exploring formulation and academic research. Alice Cadman, Director of Business Development & Marketing for Leatherhead Food Research will chair Creating a Healthier Product that Sells: Formulating for Reduced Salt, Sugar and Fat.
Expert opinion will be provided by Sonja Uhlmann, Head of Business Unit Health and Nutrition at Doehler, Celine Aubert, Technical Industry Manager at Chr. Hansen and Stephanie Pretesacque, Vice President, New Business Development at Tate & Lyle, with case studies pin pointing successful formulation possibilities and a guide to the key steps required to achieving better, healthier and more profitable end products.
Later in the afternoon of the show's second day, experts including Dr Anthony J Booker, MSc PhD MRSC FLS, Research Associate at UCL School of Pharmacy, Jens Beiel, Chief Executive Officer, Food for Health Ireland, University College Dublin and Dr Joerg Gruenwald, Founder, Chief Scientific Advisor, Analyze & Realize GmbH will take part in a panel discussion on achieving efficient and unbiased partnerships between the industry and academia.
The discussion explores whether academia and industry collaboration results in biased research or whether it's the most efficient way for consumers to benefit from research and innovations in product development. It will also explore whether collaborations between industry and academia are the natural way forward when funding is scarce.
The show's final day features a presentation on developing new products to ensure consumer engagement and loyalty. Making a lasting and reputable impression: brand development looks at the underlying drivers behind a successful brand how this can set a product apart from the competition. Jeff Hilton, Co-Founder and Chief Marketing Officer for BrandHive will chair the discussion with Ombeline de Pémille, Consultant, Project Manager at Nutrikéo and Peter Leighton, Founding Partner at Abunda making up the panel.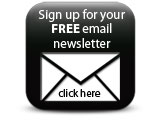 Carolina Lindahl, Conference and Content Manager at Vitafoods Europe said: 'The Vitafoods Live! Theatre provides a platform for visitors to hear the opinions of leading industry experts from across the globe. They'll be discussing the hottest topics in the industry which I'm sure will spark insightful debate and provide attendees with knowledge that can be applied to marketing and product development strategies.
Companies