Global food additives market trending toward more natural products
Food additives are direct and non-nutritive materials that are deliberately added to foods
The food safety aspect has assumed more importance in recent years, as consumers have experienced an increasing number of incidents of health risks from eating particular food products or foods with particular additives. BCC Research reveals in its new report that consumers are increasingly favouring foods with no colours or natural colourants.
Additives are mostly used in six types of products: bakery goods, beverages, confectionery, dairy products, meats and seafood and snack foods.
This report, which updates the one published in 2009, extends the geographic coverage to the world, including North America, Europe, Asia (excluding China), China and rest of the world (ROW).
The global market for food additives should total $36.7 billion and $43.3 billion in 2016 and 2021, respectively, reflecting a 5-year compound annual growth rate (CAGR) of 3.4%.
The six types of products totaled more than $3 trillion and 80% of the world's food additives in 2015. In terms of value, food additives accounted for nearly 0.9% of these six types of products.
In the North American market, which totalled $700 billion in 2015, the six types of products accounted for more than 85% of the region's food additives. In Europe, the market for food additives reached more than $1 trillion in 2015, and the six product types accounted for about 80% of this region's food additives.
In 2015, the Asian Market totaled $5.9 billion. In the same year, China's food additive market reached $300 billion, with the six types accounting for nearly 75% of the region's food additives. The six types in the ROW additive market, which includes Latin America, Africa and Oceania, consumed about 75% of this region's food additives in a market that totaled $500 billion.
Among the market trends, consumers are increasingly demanding natural foods with natural flavors and other natural ingredients.
'Consumers will favour foods with few or no preservatives, and new preservation technologies and new preservatives will take market shares,' says BCC Research analyst Jason Chen. 'Natural antioxidants such as rosemary continue to increase in popularity, but the old standby chemical preservatives still are needed and the market for them continues to grow. Packaging also is an important factor, as it can reduce or eliminate the need for additional preservatives.'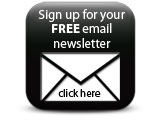 The Global Market for Food Additives analyses the industry by classifying additives and discussing the key competing products. The report also discusses distribution channels, the impact of large food processors, and end-user selection criteria. Global market drivers and trends, with data from 2015, 2016 and projections of CAGRs through 2021 also are provided.
http://www.bccresearch.com/market-research/food-and-beverage/food-additives-market-fod009f.html