Global vitamin supplements market to be worth US$59.6bn by 2020, forecasts study
Driven by geriatric populations, particularly in Asia
According to a new report, Global Market Study on Vitamin Supplements: Vitamin D Segment to Witness Highest Growth by 2020, from Persistence Market Research, as we get older, it is difficult for the body to absorb the optimal amount of nutrients from food. Loss of appetite is also a common problem among geriatric populations.
In addition, elderly people tend to suffer from vitamin D deficiency as they have low exposure to sunlight.
There is growing dependence on vitamin D supplements among geriatric populations, especially in Asia. According to the Government of Alberta, the over-Sixties accounted for 44% of consumption of this supplement in Japan in 2011.
Increasing healthcare costs are also influencing consumers to shift to supplement products, including vitamin supplements. The European Federation of Pharmaceutical Industries and Associations (EFPIA) and Japan Pharmaceutical Manufacturers Association JPMA, say expenditure on R&D for these products in Europe increased from $37.03bn in 2011 to $38.05bn in 2012. In the US, it increased from $36.37bn in 2011 to $36.81bn in 2012.
Asia-Pacific is the largest market for vitamin supplements products ($11.5bn in 2013) and the growing geriatric population is driving the market in the region, the report has found.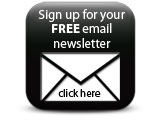 Increasing consumer awareness about health and wellbeing coupled with rising healthcare costs are propelling the vitamin supplements market in North America. And a high incidence of chronic diseases is one of the factors boosting the market in Europe.
Companies