Gluten-free report Technavio reiterates enormous "worried well" opportunity, says Sensus
New research from Technavio underscores the potential for bakers and cereal processors to vastly boost their gluten-free sales in a market hungry for innovation and value
The report's findings are the latest to predict strong growth in the global gluten-free market, with an expected CAGR of 12% by 2021.
Using added-value ingredients such as inulin in these applications further boosts their appeal and presents huge growth opportunities for brand owners, according to Sensus.
The Technavio study reinforces previous research that highlights the "worried well" as a key driver for expansion: a group that wants clear health benefits, but no compromise in product choice or quality.
Inulin is filling the reformulation gap, providing a healthy, high quality solution that sets gluten-free products apart on retailers' shelves.
One of the primary drivers behind the popularity of gluten-free eating is the expanding awareness of its health benefits, particularly for digestive wellness.
The rise of the worried well – healthy people who make self-diagnoses – as well as increasing numbers of coeliac sufferers, are fuelling the gluten-free market and make these products attractive to a wider range of people than ever before.
Inulin offers food manufacturers a proven solution for digestive wellness, to meet rapidly growing consumer demand. Enabling further product innovation in the gluten-free market, inulin also allows the reduction of fat and sugar levels and a clean label, making for a holistically healthy product profile.
Brigitte Peters, Technical Manager at Sensus, comments: "Despite their health credentials, gluten-free products can be difficult to formulate and are often dry. But our research has found that, as well as boosting nutritional profile, Frutafit inulin, which is extracted from chicory roots, provides valuable functional benefits, such as improving texture, enhancing appearance and increasing moisture levels in baked goods. Plus, as a natural ingredient, it provides added value for label-conscious consumers."
"Gluten-free products have traditionally appealed to people with specific allergies or sensitivities, but increasing numbers of consumers are cutting gluten intake simply because they perceive it as a healthier option."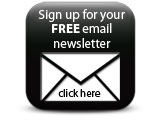 "Gluten-free products are difficult to perfect but ingredients such as Frutafit inulin offer both the scientifically proven health benefits and functional properties required of tomorrow's most successful gluten-free innovations."
Companies