Gnosis' YouTube channel opens a window to its specialties, Quatrefolic and Mythocondro
The biotechnology company has launched a new YouTube channel to share knowledge and scientific backing regarding its ingredients
Social networks play an important role in consumers decision making, effectively facilitate their education and create a direct connection for responsible consumption toward greater transparency from ingredients producers.
Gnosis-bio YouTube channel starts with Quatrefolic and Mythocondro short videos, two products developed to overcome and change two consolidated and mature markets – such as folate and chondroitin sulfate – to optimise benefits and reduce safety concerns and less bioavailability.
The channel will feature videos of speeches led by scientists, lectures and conferences held in the most important nutritional events in the world.
This will let Gnosis' YouTube visitors discover, in quick and informal way, how correct nutrition contributes to human health, giving them counsel and recommendations to manage their wellbeing better than ever before.
According to the most recent annual survey by Ipsos Public Affairs on behalf of the Council for Responsible Nutrition (CRN), 71%of US adults (170 million people) take dietary supplements.
There has also been an increase in usage among adults between the ages 18—34, with the oldest population surveyed (55+) maintaining the highest percentage of supplement — 74 percent.
85% of US adults have overall confidence in the safety, quality and effectiveness of dietary supplements. Among supplement users this figure is about 96%.
The trend suggests that consumers take a more active role in managing their health. They show an interest in health benefits and scientific substantiation of finished products and/or active ingredients.
Such consumers can be defined as proactive healthcare consumers, with a remarkable aptitude to interact in social media channels, and the tendency to share their experiences and opinions.
Watch our first videos on Quatrefolic and Mythocondro: look for us on the Gnosis–bio YouTube channel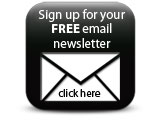 Featured Companies