Gnosis adds new section to VitaMK7 website
Details regarding vitaMK7's multiple benefits and a comprehensive infographic are now available
The new section of the VitaMK7 website describes recent research that demonstrates how maintaining an optimal amount of vitaminK2 as menaquinone-7 is important in every stage of life, from childhood to old age.
Currently and unfortunately, almost everyone is vitamin K2 deficient, mainly because of modern dietary habits and the poor status of the contemporary food industry (vitamin K2 is almost non-existent in junk food).
VitaMK7 provides natural vitamin K2 as MK7 as a fermentation extract, whereby vitamin K2 is manufactured using Bacillus subtilis. That's why VitaMK7 is ideally suitable to administer the right amount of vitamin K2 in the most effective and bioavailable form of menaquinone-7 in the body.
VitaMK7 is the only one that has
no chemicals
no solvents
no additives
no preservatives
no synthetic processing
no soy.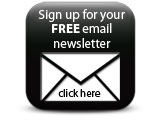 It also meets both USP and TGA standard requirements. Click here to visit the new section.
Featured Companies