Gnosis announces the forthcoming launch of Mythocondro
Ingredients | Bones and Joints
The non-animal chondroitin sulfate for joint health
According to EULAR (the European league against rheumatism), OARSI (Osteoarthritis Research Society International) and the World Health Organisation (WHO), musculoskeletal or rheumatic diseases are the major cause of morbidity throughout the world, having a substantial influence on health and quality of life. They also put an enormous burden of cost on health systems.
Osteoarthritis (OA) is an important example of the more than 150 conditions and syndromes that have the common denominators of pain and inflammation; 40% of people over the age of 70 suffer from osteoarthritis of the knee, 80% of patients with osteoarthritis have some degree of limited movement, and 25% cannot perform activities associated with daily life.
Chondroitin sulfate (CS), a basic natural component of cartilage and synovial fluid, is used to help to reduce the risk of OA, the risk of joint degeneration and the risk of cartilage deterioration.
CS, like other natural polysaccharides, is currently derived from animal sources by extraction and purification processes. As a consequence, source material, manufacturing processes, the presence of contaminants and many other factors contribute to the quality, structure and physicochemical properties of the final product — and of the overall biological and pharmacological actions of these agents.
The industrial production of CS uses tissue sources derived from different species of animal. Industry generally relies on bovine, porcine, chicken or cartilaginous fish such as sharks and skate by-products as raw material sources.
More important, a mix of all these sources is possible, producing a final CS product with mixed characteristics and poorly identified activities.
The potential consumer safety and quality problems associated with the use of animal-derived CS, suitable for pharmaceutical and nutraceutical applications, have historically prompted the search for an alternative source.
The new ingredient, branded as Mythocondro, is the first CS obtained with a fermentation-based manufacturing process followed by a chemically selective sulfation. The result of this innovative approach is a non-animal CS with an homogenous structure and the presence of sulfate groups in defined positions, a constant charge density and molecular mass parameters.
Mythocondro boasts high purity, a clear identity profile, batch-to-batch reproducibility, established safety with a very low content of proteins and other (macro)molecules, as well as biological activity.
Mythocondro promises to change the CS industry, providing a reliable and reproducible source of product. Furthermore, it is the first chondroitin sulfate suitable for vegetarians and free from restrictions of use related to religious and supply issues.
Mythocondro solves any problems related to origin of the production, the possible presence of transmissible infective agents, the contamination and adulterations typically associated with animal-derived raw materials.
Mythocondro has five patents based upon scientific advances in the biotechnological areas: PCT/EP2012/058654; US 8,609,394; US 8,771,992; US 8,664,196; EP217004; EP2852437; JP577036; PCT/EP2014/051308.
Of course, the non-extractive origin guarantees
homogenous structure and physicochemical properties
high purity
very low content of proteins
no presence of virus and/or prions
highly and point-by-point controlled production process for highly controlled and reproducible final product.
Mythocondro has been extensively studied to evaluate its characteristics, safety profile and efficacy. Preclinical and clinical studies have been done to demonstrate its superior biological activity compared with animal-derived CS both in vitro and in vitro.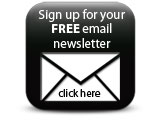 Mythocondro will be officially launched at the next SupplySide West.
Featured Companies