Gnosis by Lesaffre celebrates a successful 2018 with new video
The video highlights the qualities of Gnosis' products: VitaMK7, Quatrefolic, Mythocondro and Chondroitin Sulfate
Gnosis had a successful 2018 with appearances at a number of exhibitions, as well as scientific speeches delivered by some of its technical experts; the company has released a new video exploring the main adventures of 2018.
The video highlights the qualities of Gnosis' products: the purity of VitaMK7, the natural vitamin K2 as MK7; the innovative effectiveness of Quatrefolic; the metabolically active folate; and the vegetarian Mythocondro - the first animal-free Chondroitin Sulfate.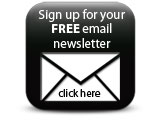 These exclusive active ingredients and many others from Gnosis by Lesaffre's nutritional offering have been introduced in a large number of events, and this was a good opportunity to meet in person and support customers more closely, keeping them updated on products and the latest scientific research.
Featured Companies