Gnosis by Lesaffre issues new marketing tools for Quatrefolic and Phosphocomplex ingredients
Quatrefolic can play an important role in human growth and development during pregnancy, while Phosphocomplex is important in maintaining liver health
Gnosis by Lesaffre continues its project of bringing end-manufacturers and consumers to the scientific aspects of its ingredients, outlining benefits and the most recent published data. Just released and available upon request at the following link gnosisbylesaffre.com/#subscribe, the new 'Science UP' dedicated to QUATREFOLIC - THE RIGHT FOLATE IN HEALTHY PREGNANCY, and a new brochure explaining the benefits of Phosphocomplex FOR WELL-BEING AND HEALTHY LIVER.
Quatrefolic can play an important role in human growth and development during pregnancy; because it is the biologically active folate (5-MTHF) and does not require metabolism of the methylenetetrahydrofolate reductase (MTHFR) enzyme, it is ready to enter human metabolism and, if necessary, normalise homocysteine plasma levels. The new science Up leaflet offers a dedicated focus on the role of the polymorphism of this critical enzyme in pregnancy issues, adding precious information on the science behind Quatrefolic and all features that make it the right choice in pregnancy. 
Phosphocomplex is the well-absorbed synergic complex of Silybin and Phosphatidylcholine with significant improved bioavailability, for liver health. Keep liver healthy could be possible by the consumption of silybin, the most abundant and potent active flavolignan in milk thistle plant (Silybum marianum) seeds. Silybin has well-known and studied hepatoprotective activities, through its antioxidant and anti-inflammatory effects. In Phosphocomplex, the phosphatidylcholine helps Silybin to cross the lipid-rich bio-membranes of gastrointestinal mucosa and reach circulation, improving bioavailability and the liver targeting.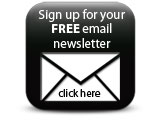 The new leaflets offer fresh overviews of the main advantages of these ingredients: do not miss the opportunity to discover all of these, ask for the new leaflet at the following link gnosisbylesaffre.com/#subscribe.
Featured Companies