Gnosis by Lesaffre presents new logo and range of products
Gnosis by Lesaffre, the new business unit of Lesaffre recently born from the merge of Gnosis SpA and Lesaffre Human Care, has presented its new corporate logo and brand identity
Gnosis by Lesaffre, a global expert in yeast, bacteria and pure molecule from fermentation, provides scientifically-proven and sustainably-sourced active ingredients and solutions to customers in the pharmaceutical, nutritional and functional food industries to provide a wide range of health benefits.
Emanating from a collaborative ideation process, the circular visual embodies several defining traits of Gnosis by Lesaffre. The stylised character strongly highlights the dedication to human care with a product portfolio addressing applications, ranging from pharmaceuticals to supplements, to functional food. The green and blue colors are reminders of the environmentally-friendly nature of fermentation technologies, which are at the core of Lesaffre and Gnosis' expertise. Finally, the dynamic movement of the character illustrates both the energy deployed to serve customers and the ambition for growth.
Gnosis by Lesaffre offers an integrated pipeline of products originated from yeast and bacteria fermentation to the global human care industries.
From nutritional and fortified yeasts to yeast fractions, probiotic yeasts and bacteria, vitamin or pure molecules, Gnosis by Lesaffre targets a wide range of applications: digestive health, bone protection, immunity enhancement, joints and liver health, woman's health, vegetarian support, overall wellbeing and personal care. A complete range of differentiated solutions are able to improve human health conditions and compensate for the poor quality of the contemporary diet.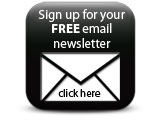 Gnosis by Lesaffre has a large portfoli of products targeted at the worldwide market and is especially recognised for its branded ingredients:
Quatrefolic - The 4th generation folate
Ibsium - The breakthrough for complete intestinal support
vitaMK7 - Natural vitamin k2 as MK7
Quatreflora - Your ally to support healthy vaginal microflora
Mythocondro - The Non-Animal Chondroitin Sulfate
Lynside ProteYn - The Alternative Complete Source of Protein from Yeast
Adonat - S-adenosyl-methionine
LifeinU L.rhamnosus GG - An alternative source of high quality L.rhamnosus GG
Emothion - S-Acetyl Glutathione
Lynside Nutri - The traditional Superfood
Phosphocomplex - Sylibin

Featured Companies